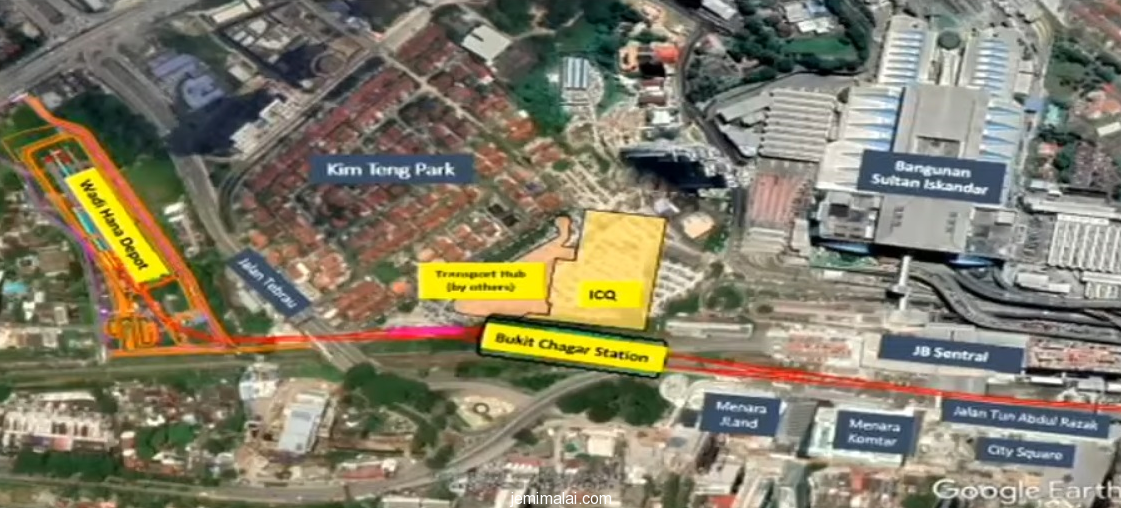 Johor Bahru–Singapore Rapid Transit System (RTS Link) is a long awaited project for many Johorean who are working in Singapore. RTS Link is expected to solve longstanding connectivity problems between Johor Bahru and Singapore. Many Johorean wake up around 4-5am to queue in Johor Bahru Checkpoint so that they can avoid traffic gridlock and can reach Singapore workplace before working hours. However, most of the commuters still unable to avoid traffic jam when returning from Singapore to Johor Bahru.
Fig. 1 Bukit Chargar Station & Wadi Hana Depot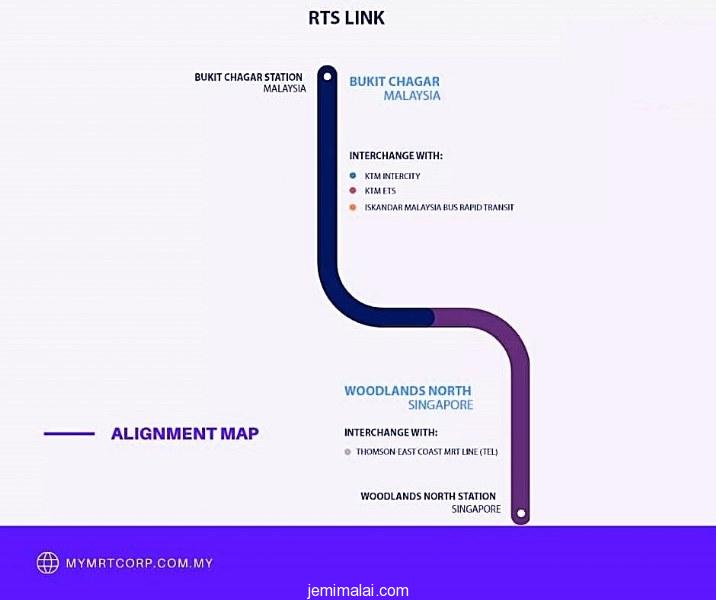 The RTS Link is a four-kilometer rail network that connecting Bukit Chagar Station (Johor Bahru) to Woodlands North Station in Singapore. There will be a 1.1 km tunnel together with overhead bridge crossing the Strait of Johor. It takes only 5 minutes in crossing border and is reaching Singapore (or Johor Bahru). It is expected to serve around 10,000 passengers per hour each direction.
The RTS will be a jointly operated by SMRT Corporation (Singapore) and Prasarana (Malaysia). Both RTS stations will have immigration facilities that allowing commuter to clear both countries' checkpoints at the departure point. Such an "single clearance system" allows commuters to travel conveniently when crossing the border.
Fig. 2 ICQ Complex in Bukit Chagar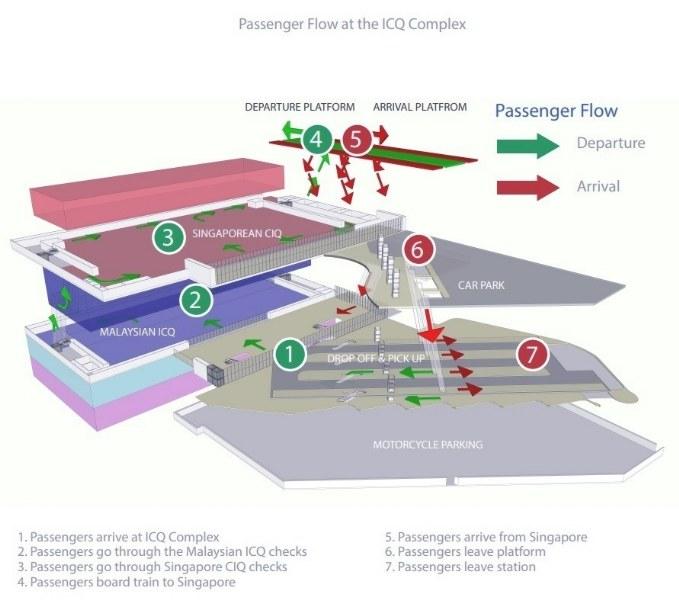 In Johor Bahru, there will be a Train Deport located in Wadi Hana. The Deport will support the operation of the RTS link. It involves inspection, cleaning, maintenance of trains and RTS Link systems. It is the only train depot that servicing the RTS Link. Wadi Hana Depot, however, will not serve as an additional station for commuters.
Fig. 3 Noise Mitigation Measure in RTS Track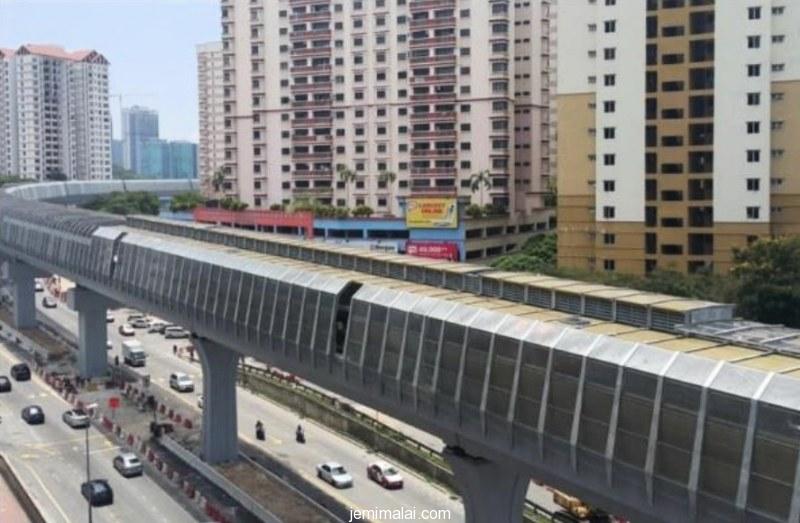 One of the frequently asked questions is that whether RTS Link will bring an positive impact on property sector in Johor Bahru. The answer is "YES". As a Real Estate Negotiator, I have been involved in property market in Johor Bahru. Since the reopening of land borders between Singapore and Malaysia in March 2022, I have witnessed the revitalizing of property market in Johor Bahru. There is an immediate impact on the property prices especially serviced apartments within walking distance to Sultan Iskandar CIQ Complex and future Bukit Chagar RTS Station. The recent report from Knight Frank also showing an upward trend in average asking prices of certain high-rise apartments in Johor Bahru City Centre in 2023 (source).
Many of my clients, who work in Singapore, tell me that they have to travel from Johor Bahru to Singapore office daily due to economic constraints. They feel exhausted with the continuous rents surge in Singapore rental market. On the other hand, many Singaporean clients have informed me their plan to retire in Johor Bahru in future. They believe the RTS Link will provide a seamless connection between Johor Bahru and Singapore. As such, they are no longer worried about the "traffic gridlock" issue.
In long run, it is likely that RTS Link will become major catalyst in Johor Bahru property market. Connectivity between Johor Bahru and Singapore is the key to build the investor confidence in housing market. I also expect the rental market in Johor Bahru City Centre will continue to improve upon the completion of the RTS station. There is no doubt that property within close vicinity to the RTS station will become the focal point among tenants and investors.
---
---